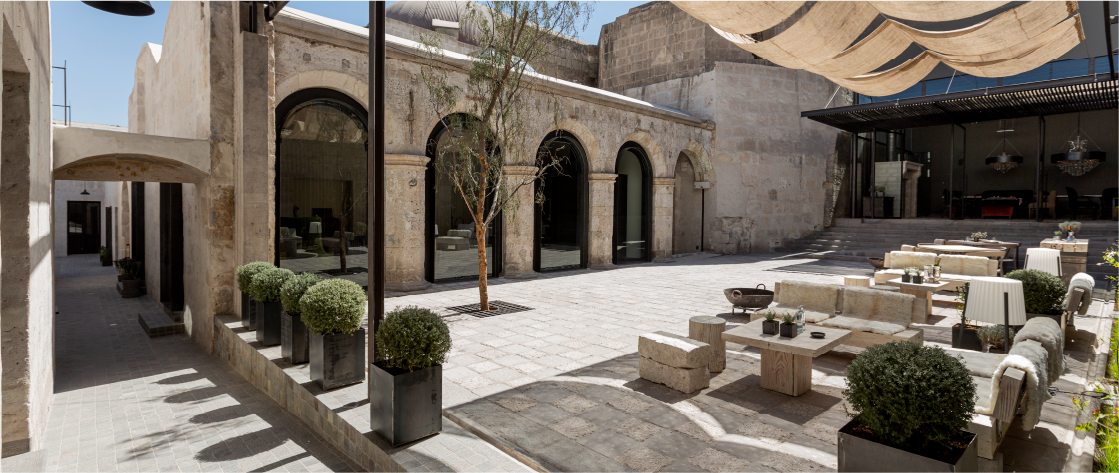 Cirqa Relais & Châteaux - Arequipa
Included in the Condé Nast Traveler's Hot List: The Best New Hotels of the World 2020, this 11-room hotel, built from white volcanic stone, is a true palace in Arequipa's center. Cirqa Hotel makes a difference not only in service, but also in the hotel design itself. Ancient walls and tall ceilings resonate with history as if they were living memories from the 16th century.

Peruvian cuisine is famous worldwide, and at Cirqa this is not the exception as it is inspired by fresh ingredients of traditional Arequipena countryside picanterías, but in a contemporary format adding refined touches to each of their dishes. You can enjoy a delicious Peruvian cocktail at the salon or outdoor terrace, which are exclusive to booked guests.

Indulge yourself with a stay at Cirqa. Whether it is your first time in the region or if you want to relive the feelings of satisfaction and visit once again, Pure! Peru recommends it!
Published in November, 2020