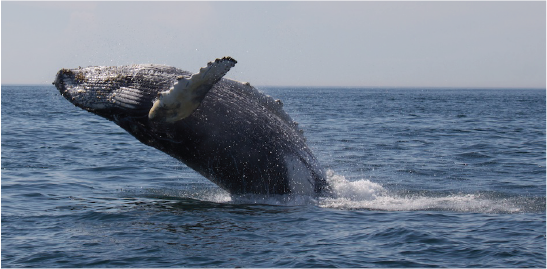 Whale Watching Season Open from June to September
Ecuador is one of the most impressive destinations for whale watching in the world, and welcomes many tourists to witness the passing of these magnificent mammals.
Read More >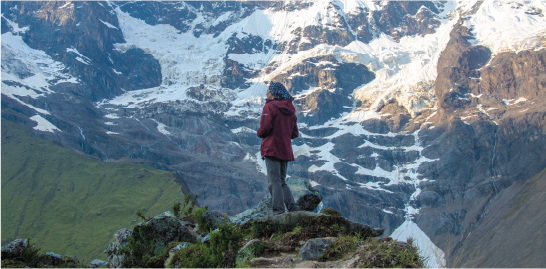 Trekking: Unveiling History and Close-Nature Encounters
Trekking in Peru gives travelers the chance to live different experiences while discovering landscapes through snow-capped mountains, lakes, forests and even ancient Inca trails.
Read More >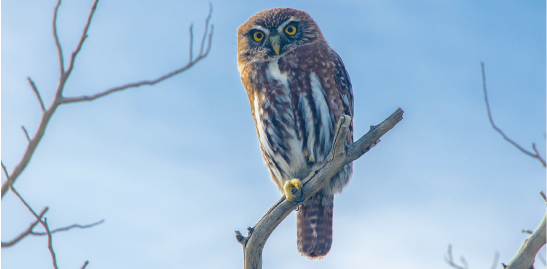 The essence of birdwatching
Exciting excursions allow birders to visit different habitats, such as mountains, lakes, rivers and forests to search high and low for the iconic species in the area.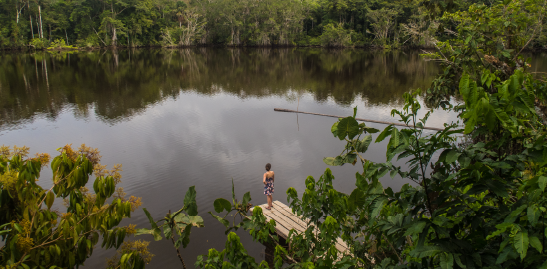 Resuming operations in the Yasuni National Park
Thanks to the commitment of the Kichwa Añangu Community, Kichua and Napo Cultural Center lodges are ready for the reopening and welcome guests, ensuring Biosafety and Sanitary Measures Protocols.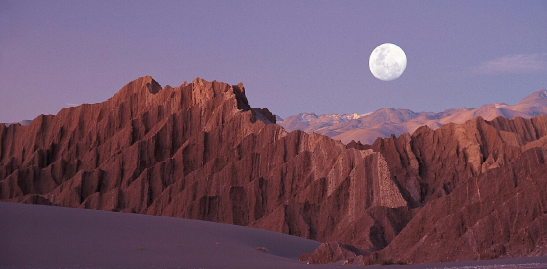 Full Moon Hike- Atacama desert
When the moon is full, the Atacama Desert is exquisitely illuminated; and in this light, you can experience its natural splendor from a whole new perspective.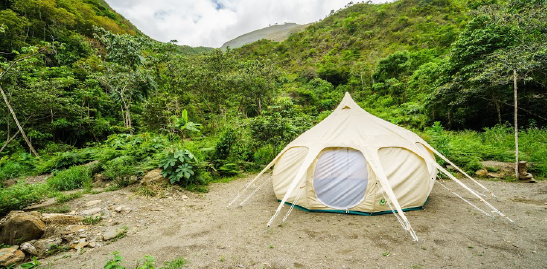 Glamping in Bolivia's countryside
Unquestionably some of the finest and most diverse scenery in Latin America can be found in Bolivia.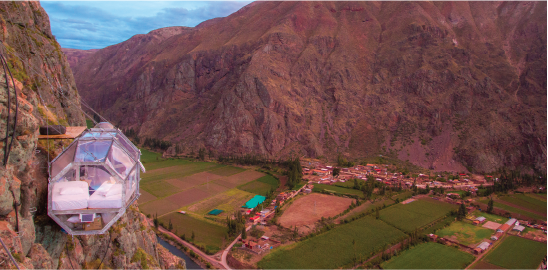 Have you ever wondered what would be like to sleep off an Andean Cliff? Perhaps, something out of the ordinary? Peru will always surprise us with all the different experiences to offer while visiting this stunning destination.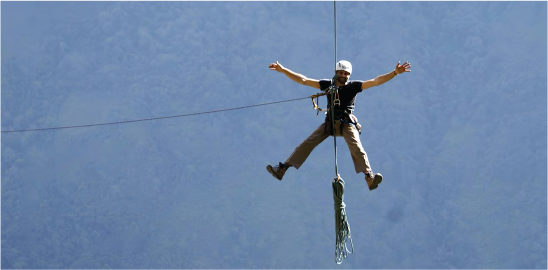 Activate your adrenaline in combination with the privileged views from the different points along the circuits that Vertical Route has to offer.