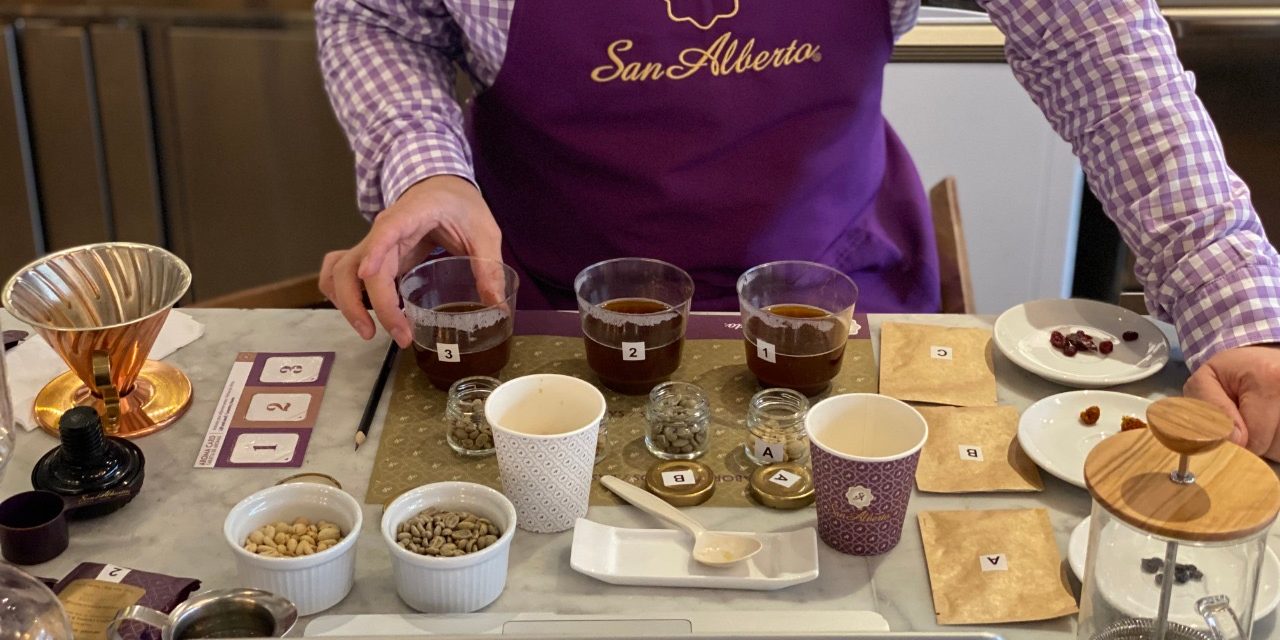 Discover a new world with our coffee and traditions. Pure! Colombia brings travel experiences to your home, with our virtual coffee tasting together with San Alberto Coffee cropped exclusively in the Hacienda San Alberto in Buenavista, Quindío, Colombia. 
A coffee experience that awakens the senses. You will learn to appreciate and enjoy the particular attributes of specialty coffee through a delicious sensorial exploration. The third generation of coffee growers materialize their greatest challenge, to grow luxury coffee for the world.
How will this virtual experience work? A knowledge box will be sent from Colombia to your home, this knowledge box will include a complete set of coffee tasting material for 2 people. A virtual session is scheduled with one of San Alberto's baristas.
This Coffee baptism will be coordinated with Pure! Colombia and the hacienda to ensure an unforgettable experience, anywhere in the world.
Download our brochure here for details on booking in advance. 
Published in February, 2021