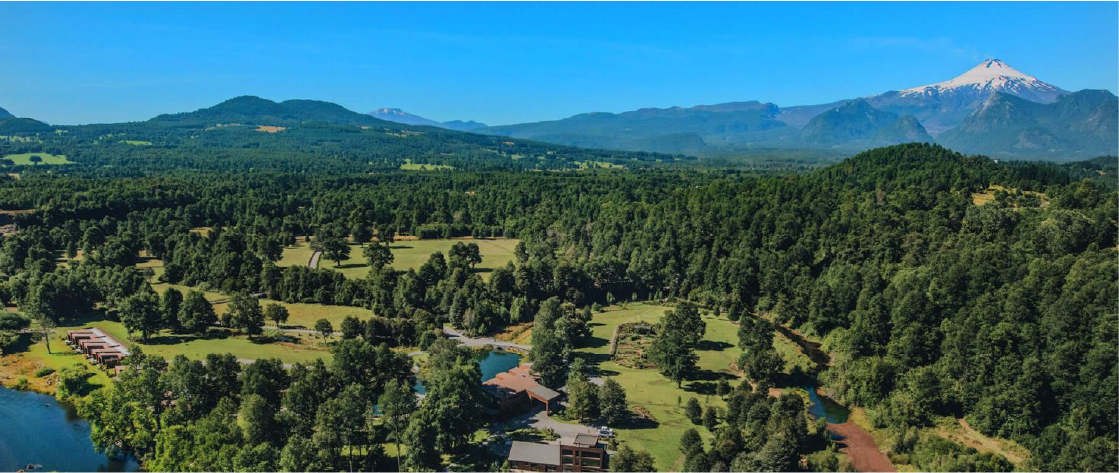 Vira Vira Lodge - Lake District
Settled in the Chilean Lake District, in the picturesque Araucania Region, the Vira Vira Lodge is a spectacular 22-hectare property surrounded by breathtaking landscapes, snow-capped mountains, lakes, evergreen forests and rivers. It is a fairy-tale like place found on earth! There are six available luxury suites with garden views, as well as 12 villas with river views and a 5-bedroom sole-use hacienda, composing the accommodation options at the lodge. The rooms are decorated with handmade textiles and traditional artifacts. They would not be complete without the enormous wall to ceiling windows, which bring nature even closer to your room.

Among its distinctive features you will find a modern working farm, organic farm-to-table vegetable garden, on-site boutique cheese factory and two outdoor hot tubs. And of course, a must-see while in Chile, a vintage wine cellar.

Winter activities and cultural visits to the Mapuche community people also enrich the stay at Vira Vira Lodge.

At Pure! Chile we cater to even the smallest details, creating unforgettable memories with luxury lodges such as this.
Published in November, 2020