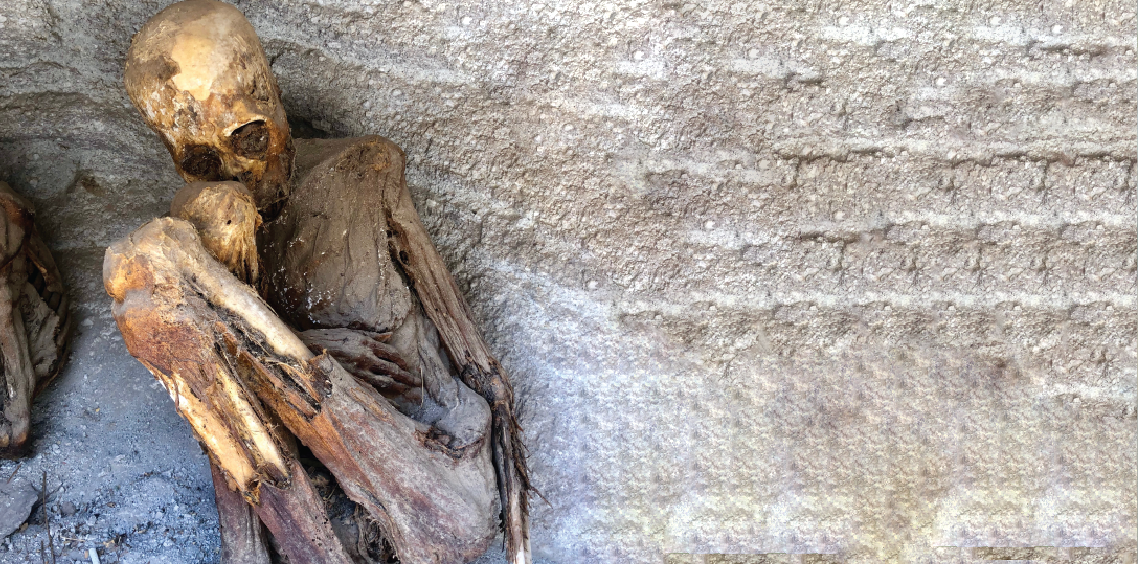 The Ancient Mommies of Alcaya
The ancient archaeological site of Alcaya is revered as sacred grounds for the local Bolivian communities: it is believed to have been a unique city for one of the oldest pre-Inca civilizations in the Andes.
At 3800 meters high, set on a hillside next to a bucolic river, the pre-Colombian citadel is an open-air museum: one strolls around dozens of small circular stone houses and silos (grain storage units).
Set amongst terraced fields and irrigation system, most have been kept intact. In the lower part of the village, small tombs and skulls attest of the size of the necropolis. Kept intact, a few mommies – perfectly wrapped in fetal positions – are displayed alongside ceramics and woven objects dating back to the 12th century. Coming down along the ancient pathways, one truly feels the spiritual nature of the Alcaya site. Respectfully, lunch is served near the river inside a stonewalled field: a feast of fresh vegetables, quinoa, avocado, home-cooked delicacies and coca tea perfectly echoes the ancient way of life of this settlement's ancient inhabitants.
Published in December, 2020