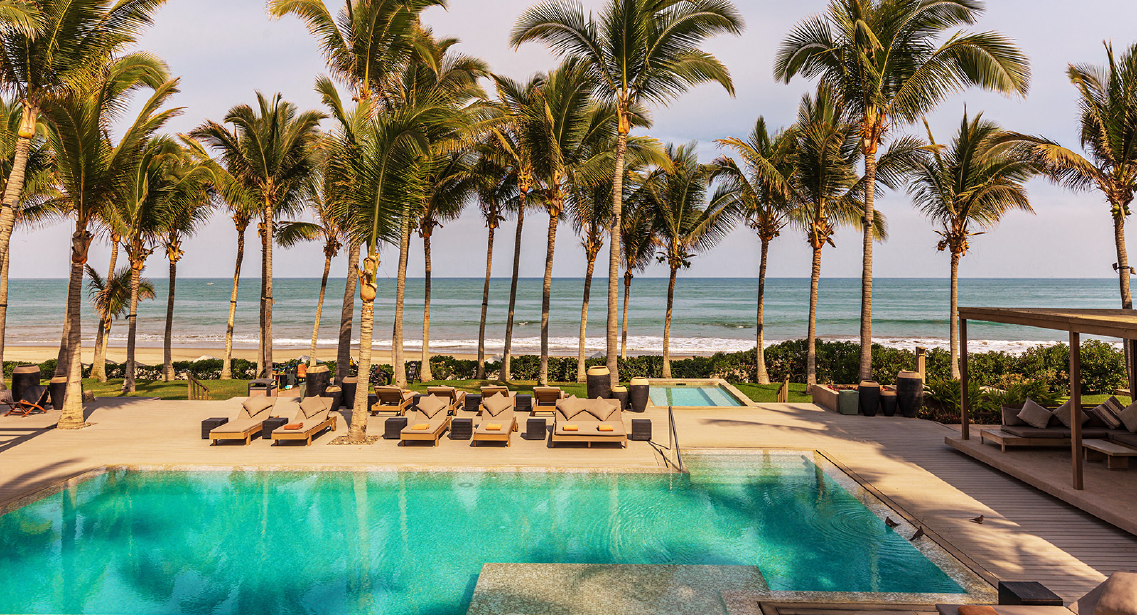 In a time when it seemed only locals and national travelers were interested in the sunny beaches of northern Peru, "Las Arennas de Mancora" was created to play host to those seeking adventure and nature. The luxurious beachfront Arennas Mancora tempts guests with an outdoor and indoor pool, an onsite restaurant, and free Wi-Fi. The hotel sits in front of Las Pocitas Beach and guests can enjoy a garden or ocean view type of rooms. The rooms offer a chic and contemporary design.
Satisfy your senses with the incredible peruvian cuisine made with local fresh ingredients and exotic dishes inspired by the surrounding nature. You can also test your skills with a cooking class by the sea. In the evenings stay hydrated with a mix of seasonal juices and fresh coconut combined finely with a delish bite at the bar.
Also we are very excited about the hotel's sustainability department that trains their staff in programs like recycling, energy conservation, water treatment, reducing plastic consumption and more.
Published in January, 2021