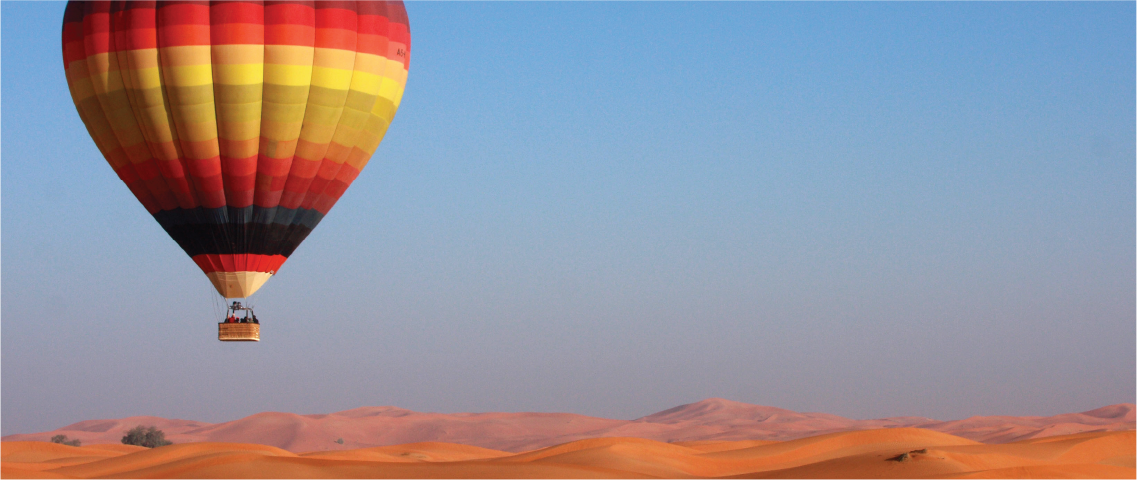 Hot Air Balloon Flight Over Atacama at Sunrise
If you ever thought about what could make a trip to the desert even more interesting, what would you say about seeing the Atacama Desert from above, while floating in a hot air balloon? You will experience a sunrise in the Andes like never before as the sun rises and hits the Licancabur Volcano, painting the Cordillera de la Sal in a dramatic light. It is a one hour flight over Atacama with professional, expert pilots and crew members who will guide you through the entire experience. It all begins early in the morning when you are collected from your hotel in a comfortable vehicle. While the balloon inflates, you will be offered a hot cup of coffee or tea. You'll be impressed even before stepping into the basket as you watch how the balloon inflates sipping your hot drink. The team on land will meet you after completing the flight to celebrate with champagne, sharing together this memorable experience.

Pure! Chile rates this experience as one of our Top 5 luxury adventures.
Published in October, 2020