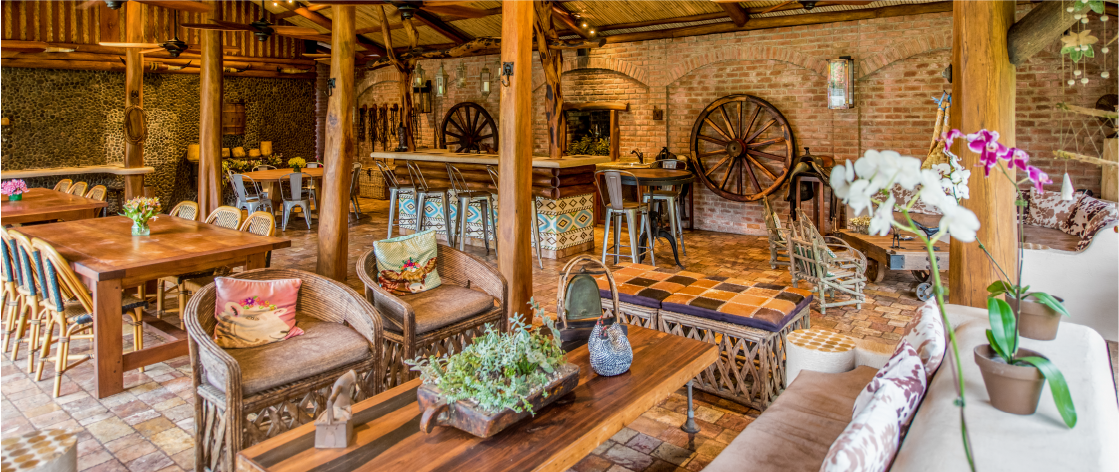 Hacienda La Danesa - Naranjito, Guayas
This family owned and operated historical hacienda is located in the coastal region of Ecuador just a 1 hour drive from Guayaquil. Strategically located between the coast and Andes, guests can arrive at the property via private chauffeur car service, train or by taking an unforgettable helicopter flight from Guayaquil, all offered by the hacienda. At La Danesa, they know how to pamper their guests with the best possible service!

The experience at La Danesa is authentic, personalized and unique. Guests looking for off-the-beaten-path routes to connect with the local culture are always invited so they can feel the comfort and safety of a tranquil place, where nature and luxury unite.

Splendidly decorated, the restored stables, heritage bedrooms and garden cottage are the perfect place for families and honeymooners. The rooms have all the facilities you would expect of a 5 star hotel, with cozy lounges and intimate spaces. Once you are at the hacienda you will not want to leave. Cacao experiences, hikes, horseback riding, spa treatments, yoga and meditation, chocolate and cooking workshops await you.

Pure! Ecuador is proud to include La Danesa as one of our top accommodation choices.
Published in November, 2020