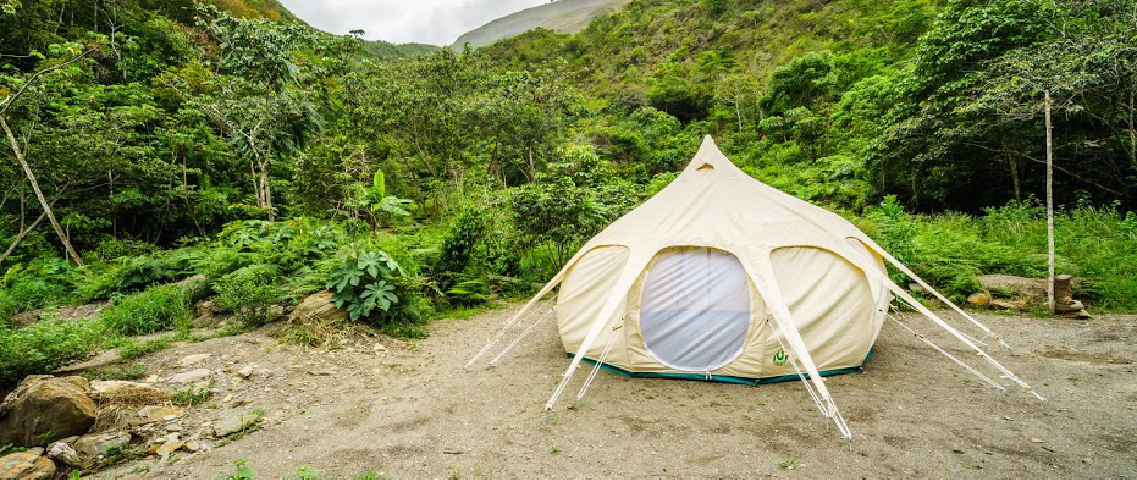 Unquestionably some of the finest and most diverse scenery in Latin America can be found in Bolivia. Remote, untouched, and wild, this glorious Andean nation covers snow-capped mountains, cloud forests, sparkling high-altitude lagoons, the Amazon rainforest, volcanoes, barren deserts, and vast green valleys. Often hundreds of kilometers away from the nearest large town, these picturesque wildernesses will appeal to the intrepid traveler, and lovers of the great outdoors. Choosing to go glamping in Bolivia allows explorers to travel in comfort beyond the limitations of the developing local infrastructure.

Spacious tents complete with a large double bed, luxury bed linens, a coffee maker and cozy chairs offer the opportunity to enjoy comfortable accommodation in the most remote corners of Bolivia. The experience includes the services of a private local chef, guide, and driver. The transport between overnight stops is via a deluxe air-conditioned vehicle and all the hassle of setting up your luxury camp for the evening is taken out of the equation.

Aside from well-known spots such as Lake Titicaca and Uyuni, glamping can be offered in a range of more unusual locations and national parks rarely explored by international tourists. You could explore the Bolivian Amazon basin in the Madidi National Park, or the wetlands of Kaa Iya; overnight in the otherworldly Valle de las Animas or Palca Canyon outside of La Paz; or enjoy unforgettable panoramic views of the altiplano in the Sajama NP and at the Eduardo Avaroa National Reserve. Coroico & the Yungas offer beautiful treks in the alpine cloud forest and you can walk in the perfectly preserved footsteps of dinosaurs in Toro Toro NP near to the sleepy city of Cochabamba.

Rugged, unspoiled, and authentic – the possibilities for off-the-beaten track exploration in Bolivia are endless and there is no finer way to experience it than this.
Published in January, 2021