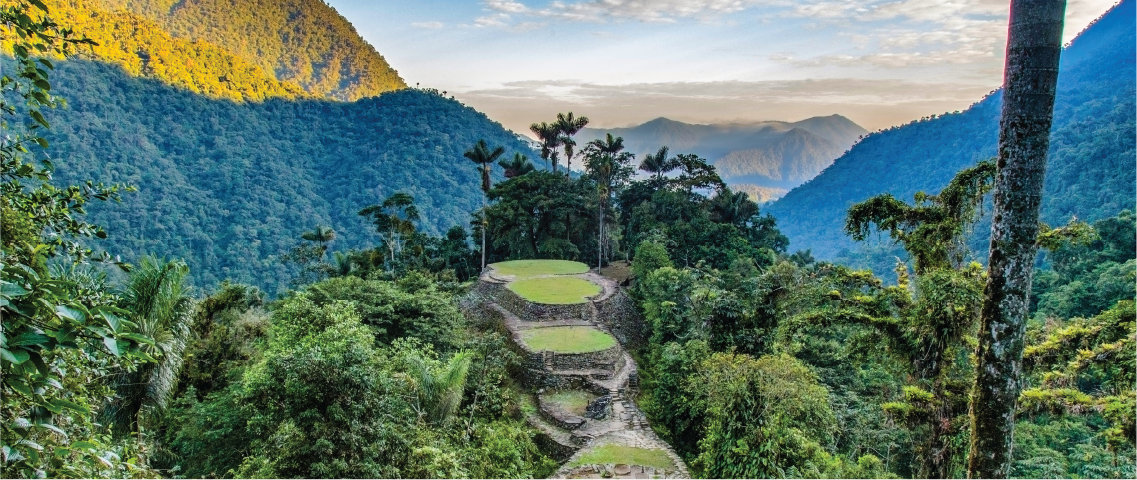 Discovering The Treasures Of The Lost City By Helicopter
Hidden in the jungle foothills of the Sierra Nevada de Santa Marta on Colombia's Caribbean Coast, the Lost City was the ancient capital of the Tayrona culture back in the 5th and 6th centuries. The Ciudad Perdida or Lost City is 650 years older than the complex of Machu Picchu in Peru and consists of approximately 169 terraces carved into the mountains.

During this amazing helicopter flight you will admire the beauty of these ancient remains composed of imposing platforms, circular terraces, rocky trails and structures that belonged to the Teyuna civilization. The flyover also offers a delightful combination of landscapes including the Magdalena River, the Ciénaga Grande, the peaks of the Sierra Nevada and the Caribbean Sea.

With Pure! Colombia you can trust our expertise when designing unique exclusive high-end experiences to secret places like this.
Published in October, 2020