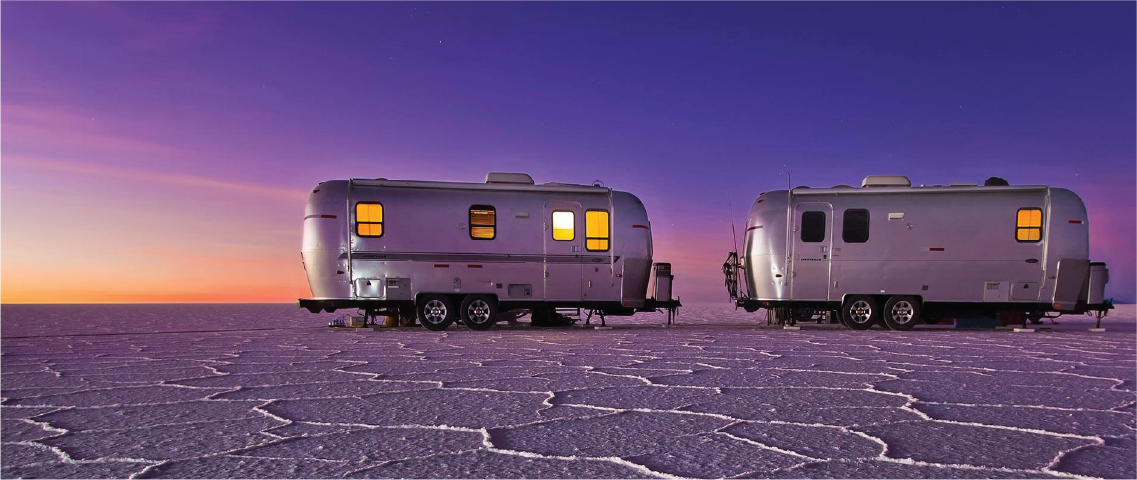 A Deluxe Airstream Camper Adventure
In the isolated and magical Uyuni salt flats, the largest salt desert in the world with an approximate area of 10,548 Km2, aboard a deluxe Airstream Camper, take a 2-night journey that will captivate your senses. Your high-end experience begins when a private chauffeur will meet you at the Uyuni airport and accompany you to the camp driving an all-terrain vehicle.


The Uyuni salt flats are the ideal place for photographers and those looking for deep, silent nights where only the starlit sky is the limit. Let your imagination be set free with the surreal landscapes surrounding you, as no other place on earth will impress you like this.


Explore the Uyuni Salt Flats in a non-traditional way. At Pure! Bolivia we are experts in creating unforgettable experiences for your most exclusive clients.
Published in October, 2020