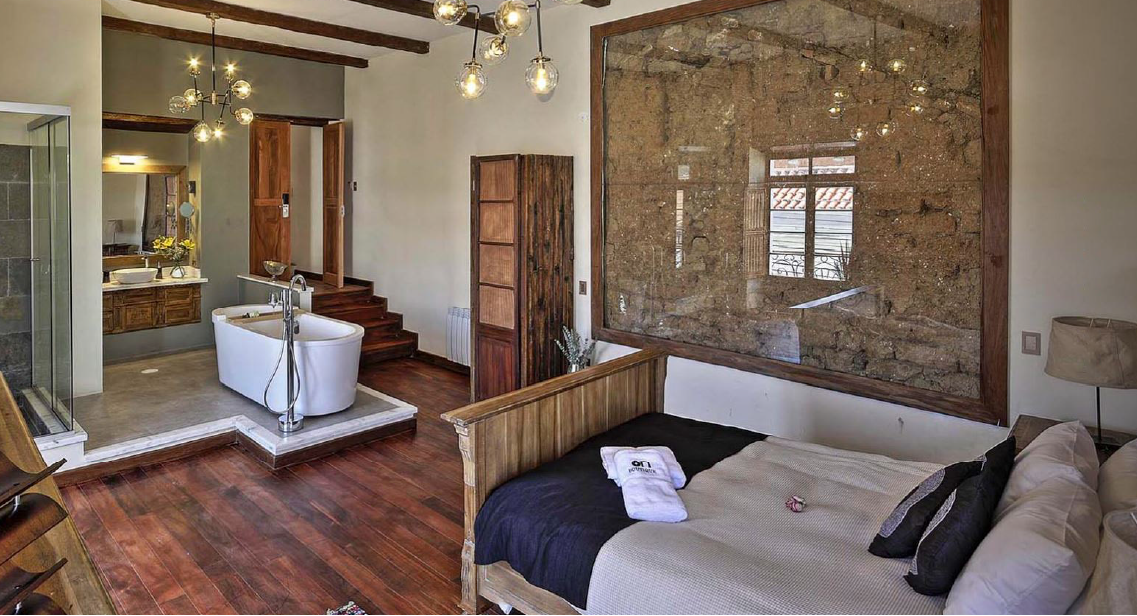 A colonial relic in the center of Sucre - On- Boutique Hotel
It is a hotel with an exquisite mix between colonial and republican architecture in a 16th century mansion, restored and remodeled to offer the luxury and comfort of our days in hotel services, restaurants, bars, spa, wine and cheese cellars and other exclusive spaces, ideal to enjoy the best of the city.
Situated in Sucre, On-Boutique features a garden. Among the facilities of this property are a restaurant, a 24-hour front desk and a shared lounge, along with free Wi-Fi. Extra facilities include a business center, meeting rooms, a tour desk and ironing service. Additionally, On-Boutique features a Gastro bar, wine cellar, tea lounge, full health spa and a rooftop terrace with amazing views of the surrounding mountains and the colonial style rooftops.
Our local Pure! Staff love its outstanding location with a convenient distance to walk to major places of this colonial city.
Published in January, 2021