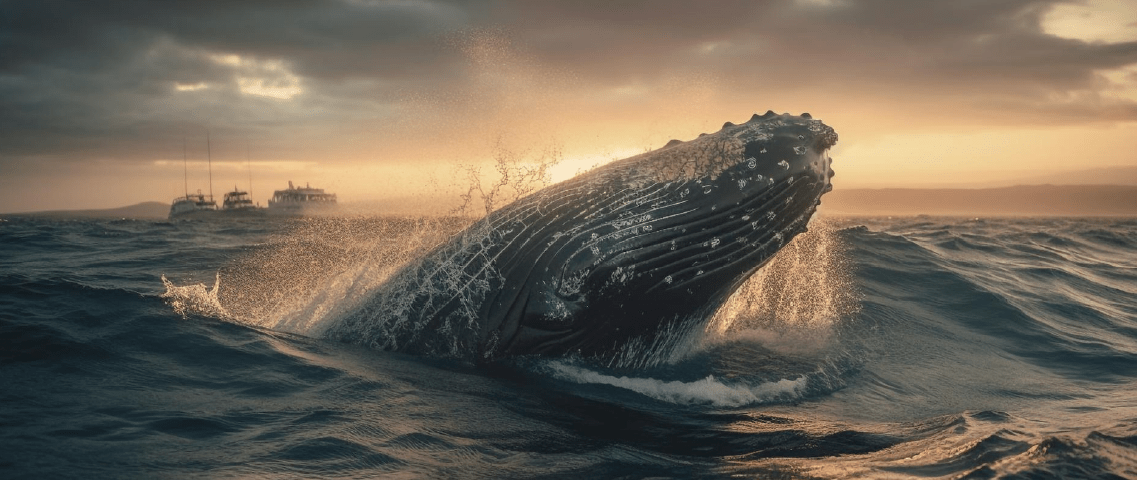 The season for one of the most impressive natural spectacles has finally arrived! Every year the South American coasts surrounded by warm waters host a suitable scenery for whales mating rituals and breeding. Brace yourself for an extraordinary experience as we unveil the best destinations on this enchanting continent that offer awe-inspiring encounters with these majestic marine creatures.
Join us to explore the five-top spots and some practical recommendations to relish this exhilarating spectacle. 
Puerto Madryn, Argentina  
Argentina boasts as the main South American destination for whale-watching in Puerto Madryn. This site entices visitors from June to December, with an astounding El Doradillo region declared a Natural Protected Area, where you can sight the enormous mammals from the shore without taking a boat ride. The best moment to delight in the presence of the southern right whales in the waters is when there is high tide. Afterward, you can explore the surroundings by trekking, diving, mountain biking, and boat trips. Additionally, be part of the events and museum visits steeped with the city's history and culture. Don't miss out on trying delicious seafood gastronomy or the iconic Patagonian lamb.


Isla de la Plata, Ecuador  
It is commonly known as Poor Man's Galapagos, but it is only a nickname because it constitutes an authentic haven for marine life. It is the iconic Ecuadorian site for witnessing the mesmerizing acrobatics of humpback whales as they migrate through these waters from June to October. Besides, snorkeling and hiking are popular activities here, as well as, birdwatching, as it is a nesting site for many seabird species,  especially blue-footed boobies. Therefore, providing a complete experience for nature enthusiasts.   


Máncora, Peru
For an off-the-beaten-path humpback whale-watching experience, Máncora in northern Peru is a hidden gem. Between July and October, humpback whales gather in these waters, captivating spectators with their sounds and synchronized acrobatics. Likewise, you will have the opportunity to appreciate other species, such as sea turtles, from the boat or swimming near them. While you unwind on the stunning beaches; practice surfing or kitesurfing; and try the delicious Peruvian gastronomy near the beach shore to enjoy the breeze and the gorgeous scenery.


Málaga Bay, Colombia 
Prepare to be captivated by Málaga Bay, the Colombian major seasonal migration destination for humpback whales. From July to November,  this pristine region becomes the main attraction for whale-watching, but also for nature lovers as it hosts vast marine and terrestrial flora and fauna species. In addition, visitors can explore the Uramba Malaga Bay National Natural Park, where you can enjoy kayaking, canoe rides, and trekking.


Chiloé Island, Chile  
Last but not least, Chiloé Island is one of the preferred regions to sight blue whales in the southern hemisphere, between December and March. It is recommended to take a boat excursion to Puñihuil Islets to enjoy a better experience as you can have a closer view, as well as take photos and sight other species, such as otters, ducks, and cormorants. 
Additionally, Chiloé Island offers cultural attractions, such as UNESCO World Heritage bright-colored wooden churches, a vibrant artisanal fair, and savory gastronomy.
Whether you choose to embark on an adventure to Isla de la Plata, Puerto Madryn, Máncora, Málaga Bay, or Chiloé Island, each destination offers a unique and unforgettable encounter with these majestic creatures. Plot with us the next visit for your clients to enjoy a lifetime experience on the South American coasts. 
Published in July 2023
SOUTH AMERICA