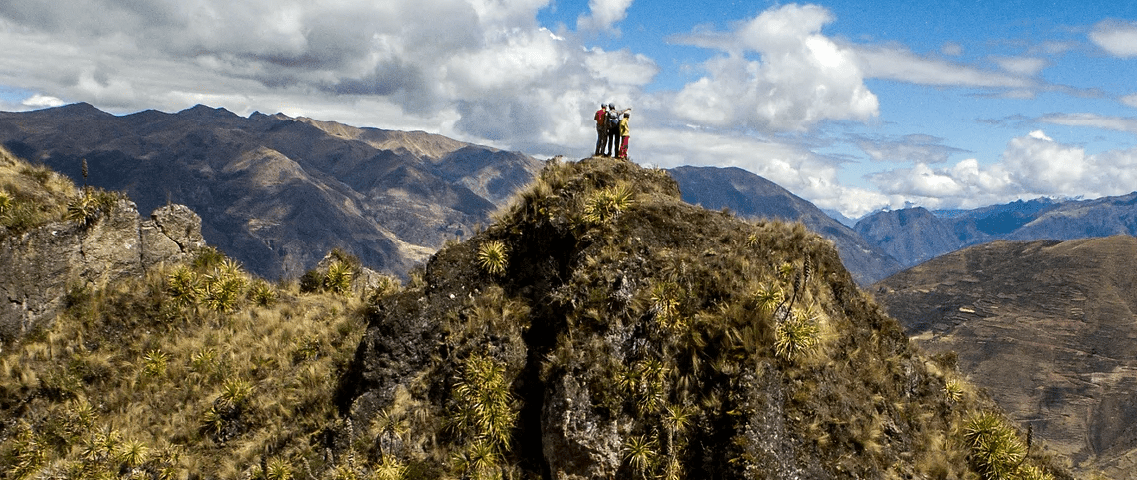 It is time to explore the Sacred Valley like never before, forehand La Base Lamay. It offers specially crafted activities that truly encourage sustainable and experienced-based tourism practices.
This fascinating initiative takes place in Lamay little town, in the Calca province, in the Sacred Valley, near Cusco. This village is home to indigenous communities that live up in the mountains. They are the real protagonists of this adventure. Due to that, they develop projects to preserve their traditions and endemic flora.
Visitors can immerse themselves in this marvelous Andean world through interactive activities with the community lifestyle and outdoor adventures.
For those interested in immersing in the local traditions and customs, there is a wide range of options available. Be part of farming and weaving traditional techniques with local artisans. Walk and visit the Lamay Church. Learn about guinea pig breeding and its importance in the Andean history. Visit a typical corn beer brewery or learn about the handmade bread process.
By contrast, adventure seekers can enjoy some trail options, including a hike to the Huchuycosco archaeological site. A scenic trek from Sapacto to Kinsacocha Lakes, or a visit to Chuquibamba Waterfalls. These journeys allow you to marvel at the Andean moor's stunning landscapes, and impressive panoramic views of the Andes Mountain Range, also find iconic alpacas during the trip.
Complement your experience with cooking classes; a natural dye and fiber workshop; a visit to the bee sanctuary, fly-fishing, and rock climbing. Besides, remember to visit La Base Lamay Headquarters, a charming and artistic spot in Lamay's main square.
Join every weekday scheduled itineraries, you may choose a full-day or a half-day journey. Departures start-up to twelve people to go around the mountainous Andean scenery, and it brings the opportunity to meet like-minded people to enjoy and continue supporting environment conservation.
The ideal time to travel to this region is in the dry season, from April to November. Carry with you warm jackets, sweaters, and comfortable shoes for hiking.
Contact Pure! Peru for more information about this unique experience for your next itinerary.
Published in September 2023
PERU