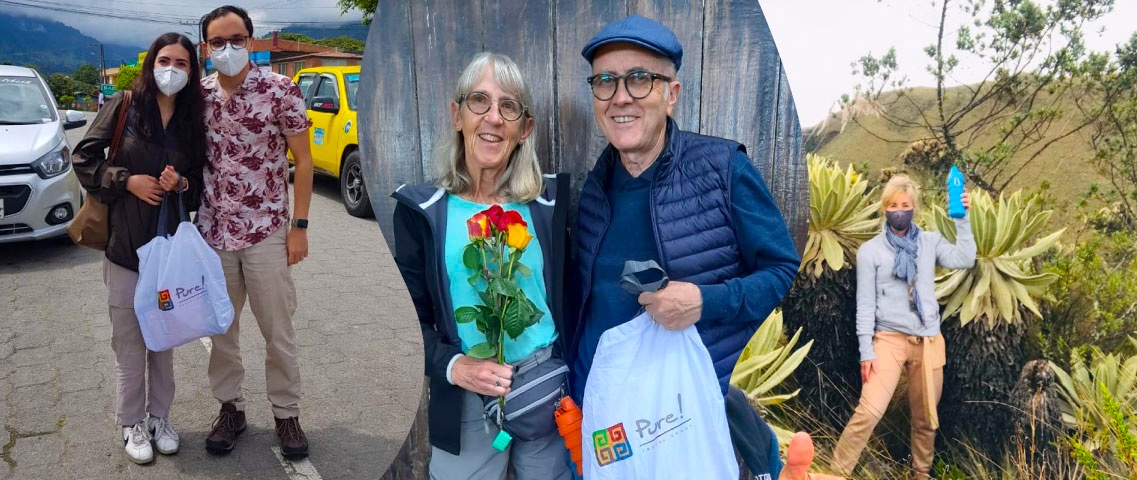 One of Pure! Travel Group's responsibilities as a leading DMC and luxury travel operator are to lower the negative impacts of tourism. By doing this, we provide responsible tourism options to travelers who value positive changes while protecting the environment and supporting local communities. Essentially, we help our guests become better eco-tourists! These efforts have resulted in a blend of sustainable tourism and ecotourism. Sustainably, we provide opportunities to visit destinations with a positive benefit for the surrounding communities. Simultaneously, we educate visitors about nature and the environment with authentic hands-on experiences.
What is more, for every travel program, all travelers will participate in the "Travel without Plastic" program and receive a reusable Eco Kit. Inspiringly, this original Eco Kit won first place in the tour operator category while participating in Quito Turismo's tourist board campaign called "Recognition of Innovation in Tourism"! The environmental kit is made up of a reusable bag with the following items within; a reusable water bottle and a recycled document holder assembled from used advertising banners.
Additionally, Pure!'s personalized and tailor-made programs allow travelers to become more involved in their destinations. Not only does this result in a wider spread of knowledge to those who will travel, but it also has many positive impacts; sustainably and ecologically.
Ultimately, we believe in the importance of protecting and preserving the different cultures, local communities, and the natural environments we work with. We invite you to join us in helping to share how easy responsible tourism practices can be and to make a real difference, powered by travel in South America!
Published in August 2022
ECUADOR