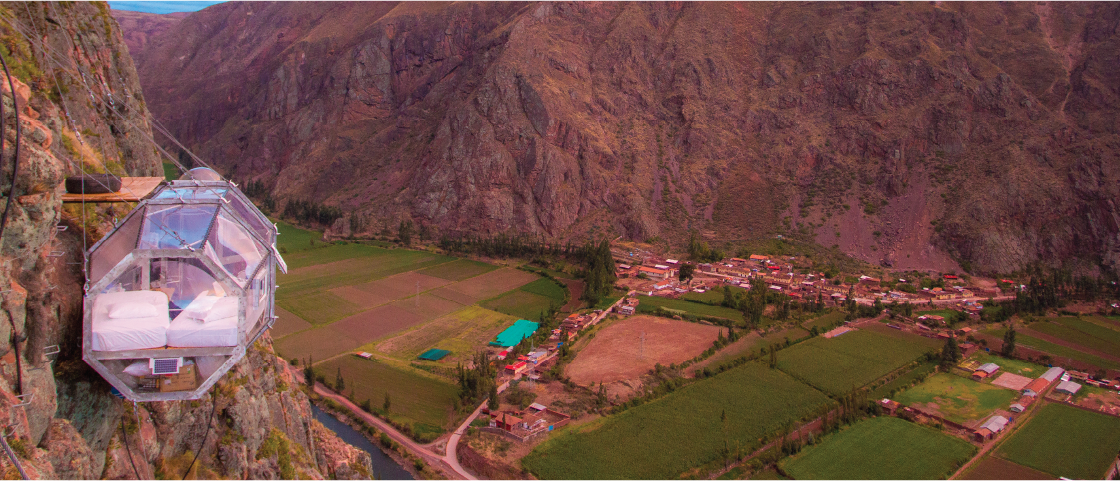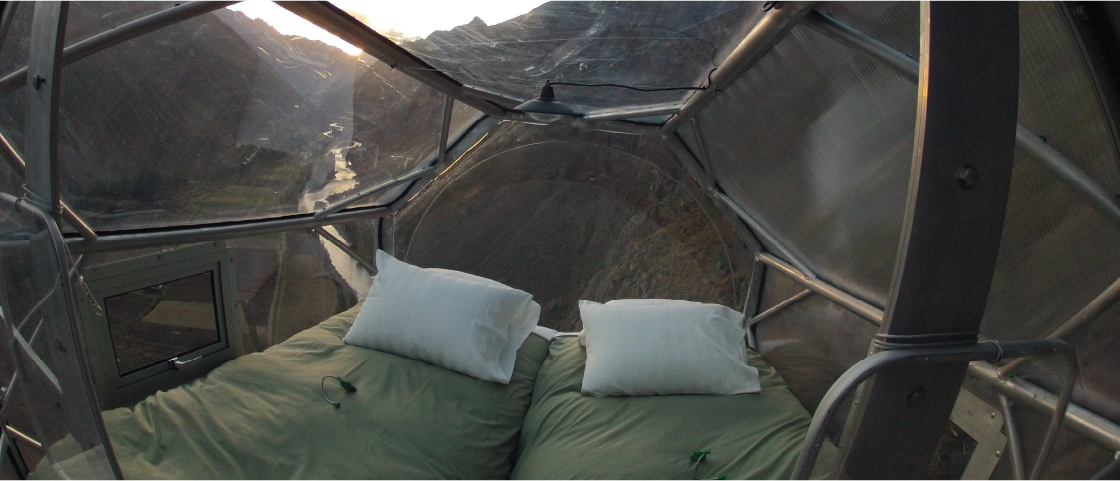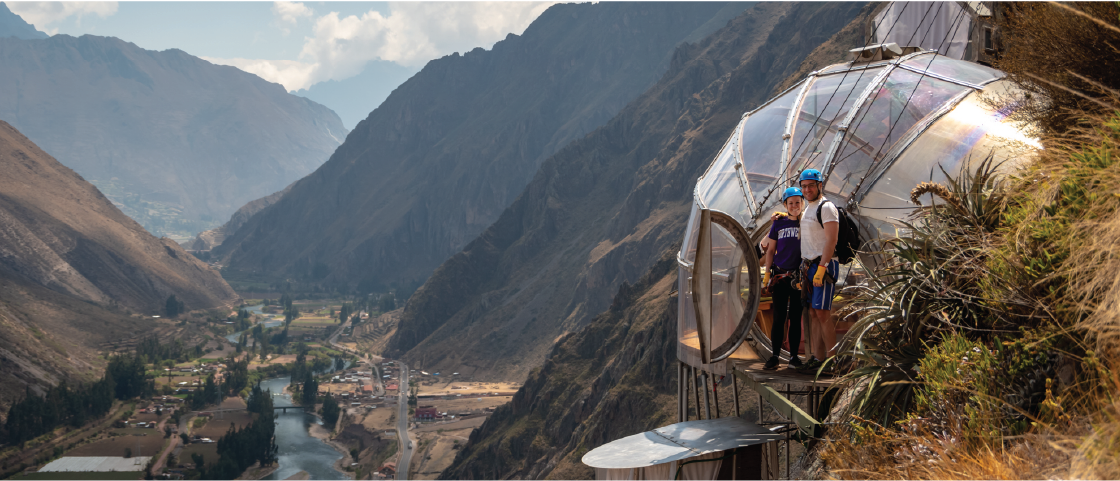 Have you ever wondered what would be like to sleep off an Andean Cliff? Perhaps, something out of the ordinary? Peru will always surprise us with all the different experiences to offer while visiting this stunning destination. A transparent luxury capsule that hangs from the top of a mountain in the Andean mountain range, is what Sky lodge has to offer, located only an hour away from Cusco.

Located in the Sacred Valley of Cuzco, Peru, the exclusive Skylodge Adventure Suites offers you the chance to sleep within a completely transparent hanging bedroom, that allows you to appreciate the impressive view of this magic and mystic Sacred valley.

So get ready for the adventure to start! To sleep at Skylodge, people must climb 400 mt. of Via Ferrata or hike an intrepid trail through ziplines. One night at this place will make your dreams come true. Packages include breakfast & gourmet dinner with wine. 

Also this experience can be done only for the day. The exclusive Skylodge Adventure Suites opens its doors to all those who love adventure and good food, offering a real peruvian gastronomic experience combined with the thrill of arriving at the dining capsule.
Published in February, 2021