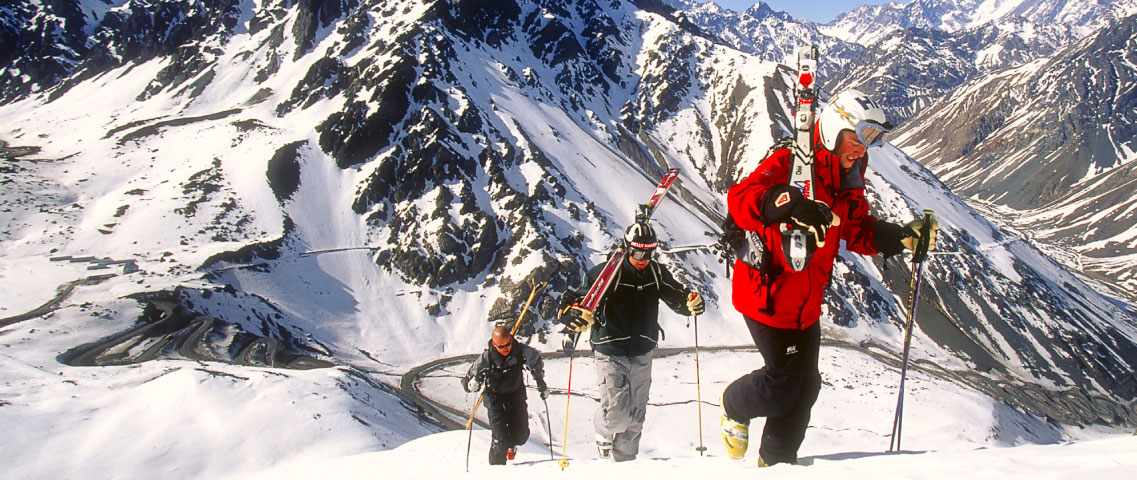 The Andes Mountain Range is the second highest in the world with plenty of snow-capped peaks and valleys. It is no wonder Chile is becoming a distinguished winter sports destination for skiing in perfect conditions. Even more so for North American ski enthusiasts looking to get their thrills in the summer months, Chile has everything you can need to hit the slopes with the best powder and breath-taking views!
Chile is already a fascinating destination, however, when it is paired with an easily accessible backcountry terrain overlooking an Inca Lake, the magic of Portillo Ski Resort becomes even more appealing. Portillo is located just two hours from the capital of Chile, Santiago, in the Valparaíso Region of the Chilean Andes. Visitors to South America's first-ever ski resort will be welcomed with a rare taste of a world long forgotten, rich in culture, and awe-inspiring beauty. Portillo is famed for its steep majestic peaks that are perfect for less-experienced skiers and snowboarders, including intermediate slopes for those who are more advanced.
After each epic run, your body deserves the opportunity to relax in comfortable resort accommodations. There are various options available ranging across all budgets with options of the private Ski Chalets, the Hotel Portillo itself, the Inca Ski Lodge, or the Octagon Ski Lodge. Additionally, guests can enjoy the other activities available at the lodge such as live music at night, snowshoeing the legendary backcountry, heli-skiing, and of course while in Chile, iconic wine tastings! Contact Pure! Chile today to find out more about these awesome adventures that you can take advantage of in the coming summer months.
Published in July 2022
CHILE