Posted on December 16, 2019
By Femke Gorissen, Marketing Intern Pure! Travel group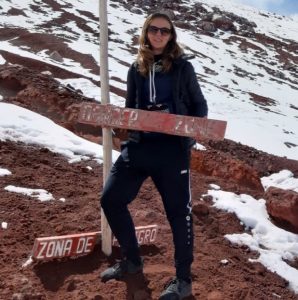 December is a month full of holidays. Christmas and New Year are celebrated together with family and friends in different parts of the world, but many countries also have their own traditions during these celebrations. As an intern at the office of Pure! in Quito, I was wondering how most Ecuadorians celebrate the holidays, because of which I did some research among my colleagues.
Christmas in Ecuador is a mix of religious and cultural celebrations. Definitely, as in many parts of the world, the most important thing during these days is being together with family. Most families celebrate Christmas with a big family dinner, to which all family members bring a dish and share these together. On the 24th, the dinner table is in most cases filled with traditional Christmas food like turkey, chicken and 'Pristiños', a traditional Ecuadorian Christmas dessert which is made of fried bread with sugared honey in the form of a crown. Going to the midnight mass at the church after dinner is one of the religious traditions that is very meaningful for many Catholics in Ecuador.
Prior to the Christmas mass, there is a period of nine days called 'Novena', during which people pray every day in different houses in the neighborhood. This is a tradition for all ages, but primarily meant to teach children the story about Jesus. On Christmas Eve, which is the last day of Novena, everyone who prayed during Novena creates a parade with the children who are dressed like angels. This parade is known as 'El Pase del Niño' and ends at the church where all children receive candy and subsequently join the midnight mass. Besides honoring the traditions during Christmas, Ecuadorians also love to decorate during this time of the year. You can find Christmas decorations and lights everywhere, in the streets as well as in and around the houses – even some cars wear red noses and reindeer antlers

A few days later it is time for another global holiday: New Year's Eve with its many unique traditions. The New Year traditions start on the 31st of December, when widows take the streets. These 'widows' are actually men dressed up as women dancing on the streets and blocking roads to ask for money from the cars passing by. Although this may get a bit frustrating after a while, it is also very entertaining to watch the widows' dramatic shows, sometimes even pretending to cry for a loss.
Where in Europe fireworks is one of the most important traditions during New Year's Eve, in Ecuador the 'años viejos' have a more prominent role. These are dolls made out of paper, old clothes and other material, and represent the negative aspects and difficult moments of the past year; setting them on fire at midnight symbolizes letting all bad things behind and welcoming the new year with a clean slate. Ecuadorian families make a puppet themselves or buy one, and sometimes they represent a specific person, like a politician or a super hero. At midnight, the puppets are set on fire and who dares jumps over the burning 'año viejo' for good luck in the coming year.

Ecuadorians have more New Year traditions, for example:
Wearing yellow, red or green underwear. This may sound a little bit silly, but is worth a try. Yellow symbolizes good luck, red is for finding love and green stands for economic prosperity.
Walking around the block with an empty backpack or suitcase is to wish for traveling or a new adventure in the coming year.
Eating twelve grapes at midnight. It is said to bring good luck for the coming year. Each grape symbolizes a wish you can make for each month of the next year.
Some families write a 'testament' for a family member. These testaments are written in a funny and even sarcastic way to mention good, bad and funny events from the old year and are concluded with an advice for the person in question to help them making better choices in the coming year.
Most families have their own selection of rituals; after which they continue festivities at home with their family or in a friend's house to celebrate the beginning of the year. The 1st of January is a rest day here in Ecuador, all the shops are closed and people just take it easy.
Now you know more about the holiday traditions in Ecuador, and I just want to say: 'Feliz navidad y un próspero año nuevo'!
Do not hesitate to contact us for more information about Ecuador's traditions and destinations.