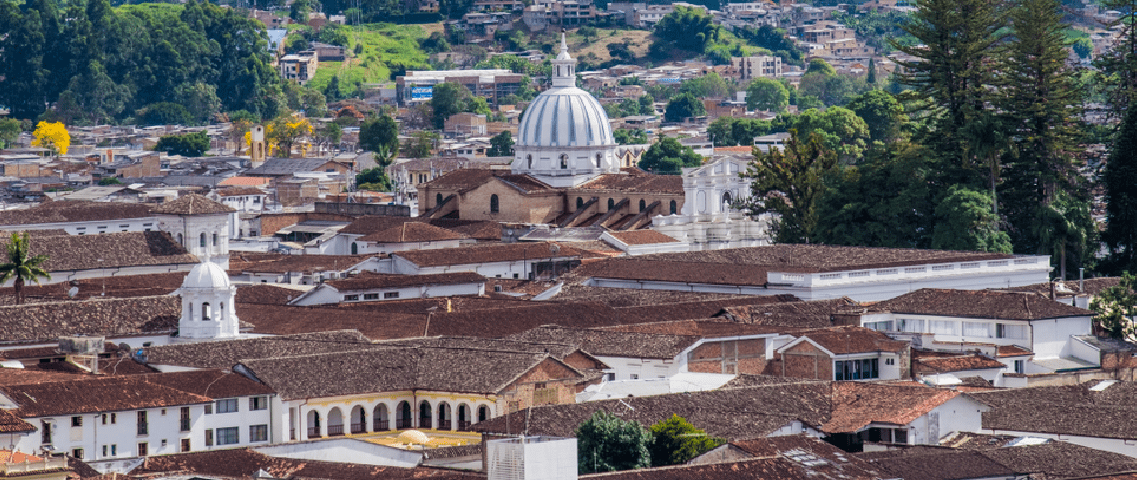 For years Popayan has been recognized for its historical traditions as one of the first cities of America and for its picturesque colonial architecture, featuring white buildings, hence it is called the White City. However, its surroundings are steeped with incredible natural beauty, making it the ideal place to experience adventure in every corner with a wide range of outdoor activities. 
First, travel by land to the Popayan rural region for an approximately  20-minute hike to the Land of Titans Canyon. Once there you can start preparing with an induction and all the equipment for canyoning. After that, you will go into the forest to find incredible waterfalls to rappel down.
Another option is going on a biking trip to Coconuco to bathe in the Salinas thermal waters.  During the trip, you will explore the natural beauty of the region and learn about the local customs and traditions, as well as the medicinal properties of the thermal waters. 
Finally, immerse yourself in the outstanding Puracé National Park to find many attractions and adventurous activities available. You can go on a trip to Piedra del Condor to birdwatching the majestic Andean Condor. Then continue to Frailejones Valley to sight the native Andean moor vegetation. After that, visit the Bedon Waterfall and Andaluvio Lagoon crystal-clear waters and finally admire the bright-colored San Juan Hot Springs. Also, take advantage of the hiking route to climb Puracé Volcano. 
Complement your adventurous trip by trying delicious local food, such as Carantanta (a fried appetizer made of corn).In addition, every year in September there is a Gastronomy Congress to delight with typical food by participating in conferences, workshops, and tastings, due to Popayán recognition as a gastronomy creative city by UNESCO. As well, plan a visit near the Coffee Axis to find new experiences near local communities, learn about the growing and processing of coffee and try the world's best coffee.
Visit Popayan from June to September, as it is warm weather, and we recommend a stay from 3 to 4 days to fully enjoy all the tourist options available. Plan your personalized itineraries with Pure! we will be pleased to help you!
Published in June 2023
COLOMBIA