Starting December 22nd, any traveller flying directly or indirectly from the UK will not be allowed to enter the country.
A negative PCR test issued within 96 hours prior to boarding is required for all passengers (children and infants included). Otherwise, passengers will be required to take a PCR test upon arrival and self-isolate for 14 days or until a negative test result is received.
PCR test is not required for travel within Colombia.
Between 24 hours and 1 hour before departure, you must fill out the 'Check-Mig' form, available on the Migración Colombia website. You will receive a confirmation email that you will need to present upon arrival in Colombia.
Sea borders reopened on December 1st 2020. Land and river borders will remain closed until January the 16th 2021. Internal travel within Colombia is permitted.
Travelers are required to use face masks at all times.
Last Updated: January 5, 2021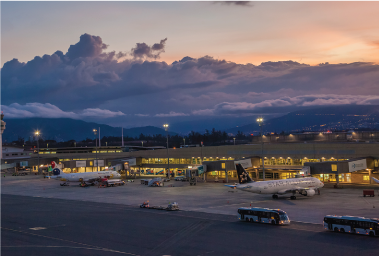 Commercial flights are operating to and from Ecuador. However, due to the cancellation of flights to and from the UK by several countries (including those with transit cities for Ecuador), we strongly recommend you to contact your travel company/airline for the latest information.
Upon arrival all passengers will be required to sign a declaration form with their itinerary and local contact details. They must also present a negative PCR test for COVID-19. This shall be taken up to 10 days prior to their arrival in the country. All airline companies will be responsible to check that all passengers have their PCR prior to boarding the plane.
Additionally, antigen tests (rapid test) will be randomly carried out by the Ministry of Health on passengers arriving in Ecuador by sea or land. If you test positive, you will need to self-isolate for 10 days. Passengers younger than 14 years old are exempt.
Non-residents of Ecuador will have to self-isolate in specific hotels as determined by the local authorities and at their own expense. Residents can self-isolate at their home.
If upon arrival a passenger presents COVID-19 related symptoms, despite their antigen test result, they will be evaluated by a health care worker and if needed will be taken to the nearest health center for a full evaluation.
To travel to the Galapagos Islands, tourists over the age of 18 must present a negative PCR test result issued with a maximum of 4 days (96 hours) before entering the islands. If this test has 4 and more days of issuance; a second test must be taken in Quito or Guayaquil cities prior to flying to the islands. Travelers arriving from the UK will have to take an antigen test in Quito or Guayaquil. If the result is negative, they may continue to the Galapagos.
Also, a "laissez-passez" or "safe passage" must be arranged through the agency booking the tour. Only official agencies can issue this permit.
The negative PCR test for Galapagos must be e-mailed by the official lab to the travel company or DMC in order to be forwarded to the local authorities in Galapagos. Travelers are requested to bring the printed original result.
Travelers inside Ecuadorian territory are required to use face masks at all times.
Last Updated: January 11, 2021
Starting January 4th, anyone arriving in Peru will need to quarantine for 14 days. Any extra costs related to the quarantine will be covered by the traveler.
Commercial airlines are operating between Peru and other countries in the Americas up to 8 hours flying time away.
Peru has suspended all flights originating from Europe until January 21st.
Non-Peruvian citizens or residents who have been in the UK during the last two weeks are prohibited from entering Peru.
Upon arrival, you will need to show proof of a negative result from a COVID-19 PCR (molecular) test, issued no more than 72 hours before your flight.
You may experience curfew and restrictions in some cities, closures of all beaches in Lima, Callao, Ica, Arequipa, Moquegua, Tacna, Tumbes, Piura, Lambayeque, La Libertad and Santa province.
The use of face masks and facial protectors are mandatory to use at all times in flights and local public transportation.
Last Updated: January 5, 2021
The government has announced that flights from Europe will be suspended until February 15th 2021.
UK citizens will not be allowed to enter on a tourist visa.
Passengers boarding flights to Bolivia must have negative test results for COVID-19, in some cases certified by a Bolivian consulate. You should arrange to take a private test.
UK nationals with residence in Bolivia will need a negative PCR test to enter, and will need to fill in a form stating where they will isolate for 14 days.
Returning Bolivian citizens and residents must present a negative COVID 19 (PCT-TR) test dated within 3 days of the flight if coming from a country bordering Bolivia, within 7 days of the flight if coming from within South and Central America, and within 10 days of the flight if coming from North America, Europe or Asia.
You should check specific requirements with your airline.
Land, river, and lake border crossings remain closed.
The wearing of face masks in public places is mandatory and social distancing measures must be respected.
Last Updated: January 5, 2021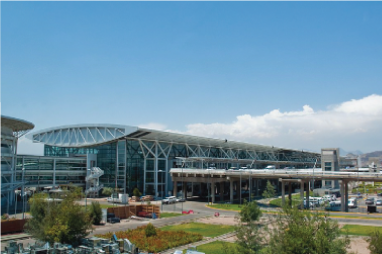 Across Chile, travelers should be aware that any health and safety measures currently in place, including restrictions on movement and gatherings in groups, may become stricter with little notice. All tourists should exercise caution by maintaining social distancing practices, following quarantine and sanitary procedures as directed by the Chilean government (including curfew), and following all sanitary and hygiene guidelines outlined by the Centers for Disease Control and Prevention to mitigate health risks.

Starting January 7th non-resident, foreign and nationals – that have been in the United Kingdom during the last 14 days – will not be allowed entry to Chile. Direct UK-Chile flights will be suspended from the same time. 

The obligation for all Chilean and legal foreign residents on a regular basis entering the country, and who have been in the UK for the last 14 days, to undertake a mandatory 14-day quarantine in Chile.

Along with other pre-entry requirements, the Chilean government has announced that from Thursday, December 31st, all other travelers including Chileans, resident and non-resident foreign nationals must complete a mandatory 10-day quarantine on arrival in Chile. After seven days of mandatory quarantine, travelers may take a PCR test, remaining in quarantine while awaiting the result. If the result is negative, quarantine may be lifted.

Flights to Easter Island are suspended until March 31st, 2021.

Entry requirements include a negative PCR test performed 72 hours before travelling. In flights with intermediate stops, this is considered from the last boarding. "Rapid" COVID-19 tests (for example, antigen-only tests) are not accepted for entry into Chile. The test must be a PCR test for SARS-CoV-2 (covid-19).

Fill out the Traveler's Affidavit electronically, and up to 48 hours before boarding at www.c19.cl

Health insurance that covers medical treatment for COVID-19 during your stay, with a minimum coverage of USD 30,000.

During your first 14 days from the date of entry to the country, a tracking form shall be required and sent to you via email on a daily basis. Timely filling out is mandatory.
Last Updated: January 5, 2021