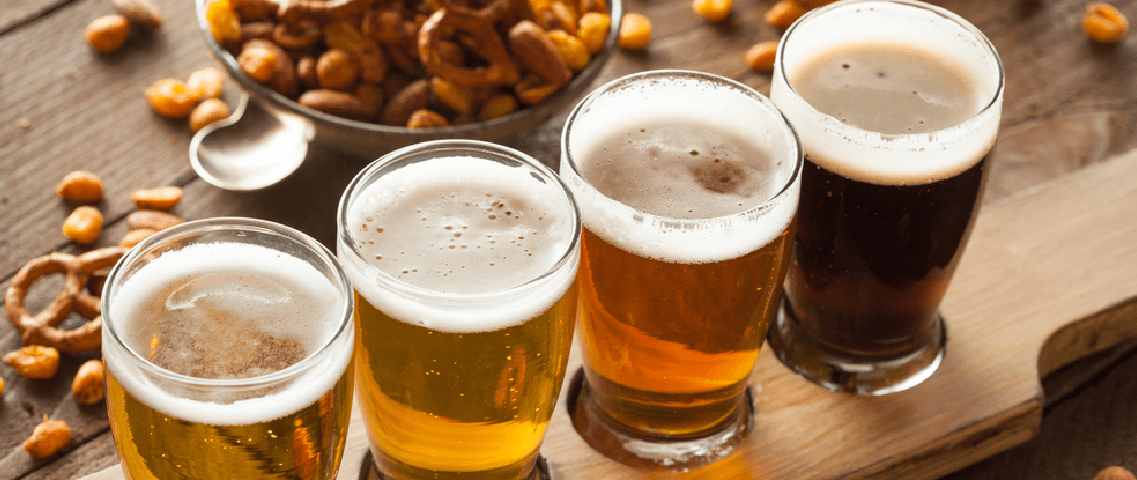 South America, with its diverse sceneries, and captivating cultures, has recently become a hotspot for craft beer enthusiasts.
Brewing is very popular in South America as this beverage is one of the favorites among the population during social gatherings, sports events, and summer days. Besides, there exist innovative ideas and the possibility of experimentation with different local ingredients, such as grains, fruits, and herbs, resulting in an explosion of flavors.
In addition, craft beer breweries and beer festivals are the preferred locations for cultural gatherings, where people enjoy food and music to have a great time.
So don't wait and join us on a journey to some of the best craft beer destinations in South America:
Argentina

It's one of South America's largest beer culture countries, and there has been an increasing interest in craft beer in recent years. Hence, Argentina is an unmissable place to uncover these iconic brews through a unique blend of flavors and delicious gastronomic tours.
The first option is the craft beer traditional tour in Palermo. It begins with an exploration of the varieties of beers available in Baum Palermo Soho. Try exclusive recipes and learn all about the insights and features during the tasting by an experienced sommelier. After that, enjoy a delicious choripan (a kind of traditional hot dog), accompanied by a refreshing beer. Finally, you will visit Beer Labs to witness all these beverage processes until it is poured into your glass.
Another option is a journey to Wesley, Gilbert, and Patagonia, the most renowned craft breweries of Bariloche. It includes special tastings of different kinds, flavors, and aromas, accompanied by delicious Argentinian food.
Finally go around Mendoza for a half day in the wine region, to explore a renowned cellar in Maipú and an olive oil factory complemented with a visit to a craft beer brewery.
Chile

This country owns a longstanding tradition of brewing. Chilean craft beers are characterized by high-quality and unique recipes. Here are some of the recommended regions to visit:
One alternative is the Refugio El Molle in the Elqui Valley. Find the Cerveza Ruta 41, an experimental brewery that elaborates beers made of groundwater from the melting ice of the mountain range, fruits, dried fruits, and native plants. Once there, you can take tours of the facilities and beer tastings.
Another possibility is going to Valparaiso, a hub to explore many brewpubs and bars while enjoying the marvelous coastal views. Also, there is the place of Casa Cervecera Altamira, one of the first Chilean craft beer breweries to learn about the history of this beverage and its production.
Besides visit Valdivia, known as the Chilean craft beer capital with a long brewing tradition dating back to 1851 with the foundation of Anwandter Brewery. Nowadays, there exist many festivals throughout the year, such as the Bierfest Kuntstmann. In addition, you can enjoy different kinds of brews.
Last but not least you can delight in the Patagonia region with many craft beers inspired by iconic sites and animals, the major part of them extinguished, such as the Milodon.
Ecuador

It is a new emerging spot for tourist brewing destinations, with approximately 253 local brands boosting this industry.
Today, the wide range of craft brews on offer can be found in Quito. But, this tradition dates back to the 16th century by the hand of Fray Jodoco Ricke, who established the first brewery in South America in San Francisco de Quito Monastery. Therefore, nowadays, you can visit this ancient brewery to learn more about its fascinating history, traditions, myths, and flavors.
As well as find these delicious beverages in some brewpubs like Los 3 Monjes or Paramo Brauhaus, or go around near the Middle of the World to iconic breweries such as Santana or La Quiteña.
Furthermore, be part of the Copa Cervecera Mitad del Mundo which takes place every year, where national and international experts meet for workshops and conferences. Additionally, during the event, the best brew to the participants is awarded.
Ready to recommend South America's craft beer destinations for your clients? Our Pure Travel Team is here to create a personalized itinerary that combines the love for beer with thrilling experiences. Contact us now to start planning your client's next adventure.
Published in October 2023
SOUTH AMERICA